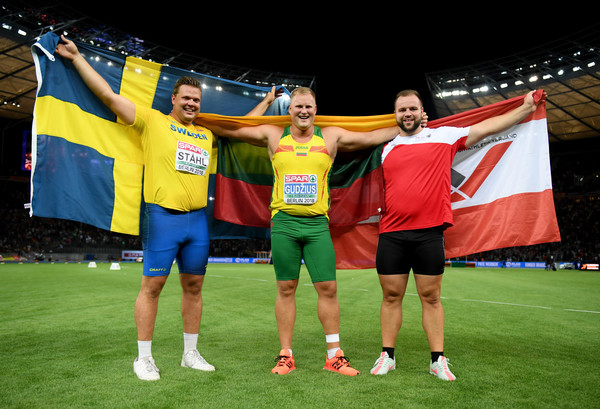 European Championships final was held in a very hot conditions - 36 degrees. Reigning world champions Andrius Gudzius won the European title with the last round throw of 68.46m. Silver medal was Daniel Stahl with 68.23m and third Lukas Weisshaidinger 65.13m.

They were followed by Simon Pettersson 64.55m, Gerd Kanter 64.34m, Robert Harting 64.33m, Alex Firfirica 63.73m, Apostolos Parellis 63.62m.

It was last major championships for two discus throw legends - Gerd Kanter and Robert Harting. This was 7th Europeans Championships final for Gerd Kanter. No other athlete has ever achieved that before.