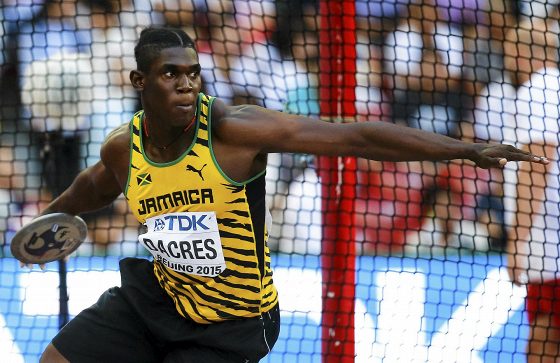 Fedrick Dacres competed this weekend at Excelsior High School stadium in Kingston and won the meet with new Jamaican Nationa Record and World Lead 68.88m.
Dacres started the competition with 64.97m, followed by 65.80m, 66.83m and 65.10m. Then he had his third best throw ever 67.10m in the 5th round. But the show was over, as on the 6th round the fast Jamaican had the thrw of his lifetime - 68.88m is the new Jamaican record and World Lead. Second was Travis Smikle with 61.98m and third Chad Wright 58.50m.
68.88m gives Fedrick 41st position at Discus all-time best results, just passing Jarred Rome 68.76m and Daniel Stahl 68.72m.