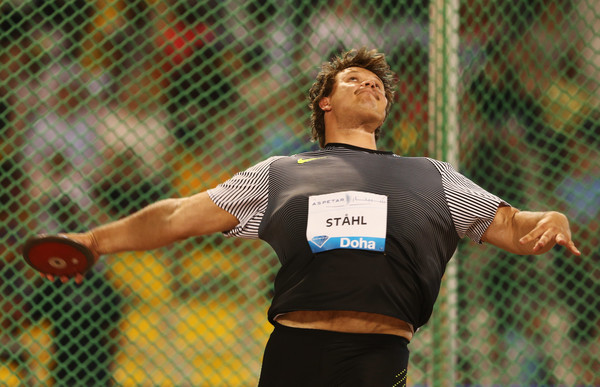 Young Swedish athlete Daniel Stahl competed this weekend in Tampere Finland at Indoor Match called Nordenkampen. Stahl had an amazing result of 66.90m - this is all-time second best result ever thrown indoors and only Gerd Kanter have thrown further (69.51m in 2009). Third at this list is Jürgen Schult, who threw 66.20m indoors in 1980. Video of the 66.90m throw here.
Stahl also improved his shot put PB to 19.60m at the same meet.
Olympic Champion Christoph Harting opened his season at ISTAF Indoor meet, where he won the meet with 63.84m.