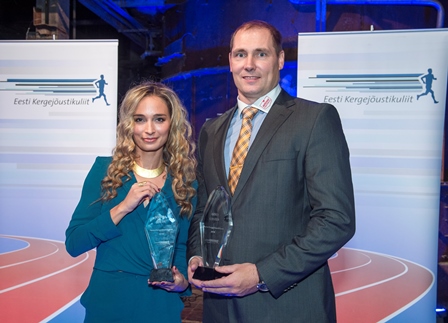 Estonian Athletic Association held their 2016 gala and best male and female athletes were chosen. Gerd Kanter won the title as best male athlete and Ksenija Balta as best female athlete.
Gerd won bronze medal at European Championships in Amsterdam with 65.27m and also achieved 5th position at Olympic final in Rio with 65.10m. This bronze was 11th medal for him from major championships and that makes him the most successful athlete in Estonian sports history.
Gerd competed on 27 meets in 2016 and threw his seasonal best 65.27m at Amsterdam EC final.
Interesting fact about Gerd:
He has thrown at least 60m on 308 consecutive competitions - first meet on that list is 20th August 2002 and since then he has always thrown over 60m. Virgilijus Alekna is second on this list with 265 consecutive competitions and Lars Riedel third with 194 meets.