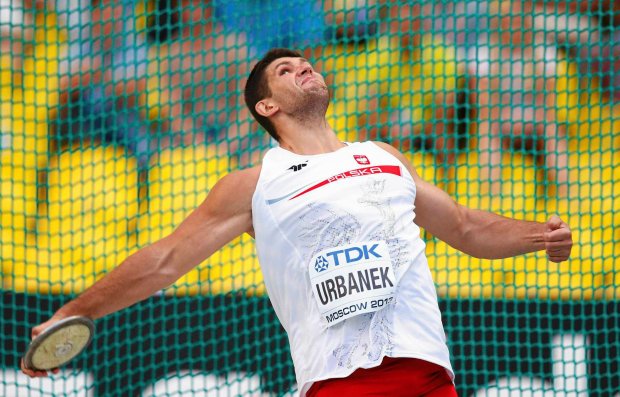 It was a great start list for Golden Gala 2016 and Robert Urbanek won the meet with 65.00m. He was followed by Victor Hogan 64.03m and the reigning olympic champion Robert Harting 63.96m, who had his comeback from more than 600 days not competing.
4th in Rome was young Jamaican thrower Fedrick Dacres with 63.50m, followed by Daniel Stahl 63.25m, Piotr Malachowski 63.23m, Benn Harradine 61.64m, Martin Kupper 61.10m, Zoltan Kövago 60.51m and Philip Milanov 60.13m.
It is a shame, that due to IAAF new 3 attempt rule, the current Diamond Race leader Malachowski had to settle to 6th position.
Comment by Shaun Pickring:
Piotr Małachowski, IAAF Diamond Race leader, cannot be happy with the new Diamond League rule where only Top 4 get 3 further throws, as he does not make cut in Diamond League Rule, and stopping fans from seeing real competition! IAAF needs to change this or Athletes will have to boycott or revolt!
Joe Kovacs would not have thrown 72'7″ last week if he hadn't made the top four. Roehler would not have won Shanghai a few weeks ago on his sixth throw. The list goes on and on.
Randy Barnes took Olympic Gold in '96 on Final throw, moving from 5th place….That was the story of that competition, why do they want to prevent these stories on the biggest stage the sport has!