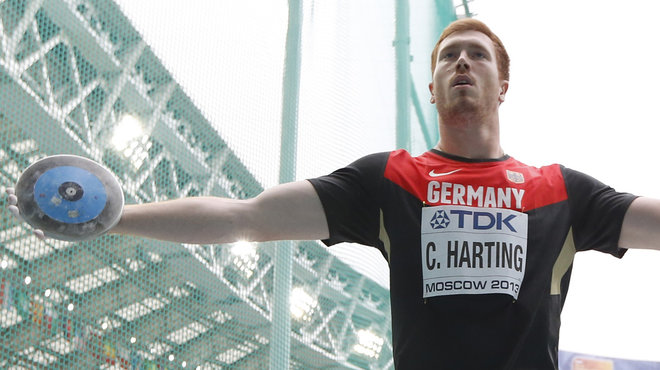 Christoph Harting has had an unbelievable season so far - 2 meets, 2 personal bests and 2 world leads. This weekend Christoph competed at a legendary Halplus-Werfertage 2015 meet and won it with a 4th round throw of 67.93m. With that throw, he improved his PB with 40cm.
Second was Aussie Benn Harradine 65.47m, followed by Martin Wierig 64.76m, Daniel Jasinksi 64.69m, Axel Härstedt 64.67m, David Wrobel 62.66m, Markus Munch 62.39m, Märt Israel 61.95m, Jorge Fernandez 61.24m and Przemyslaw Czajkoski 60.98m.
David Storl won men shot with 21.72m, Pawel Fajdek hammer throw with 82.76m.
Video of Christoph Harting 67.53m throw
41. Hallesche Werfertag 2015 - Highlights