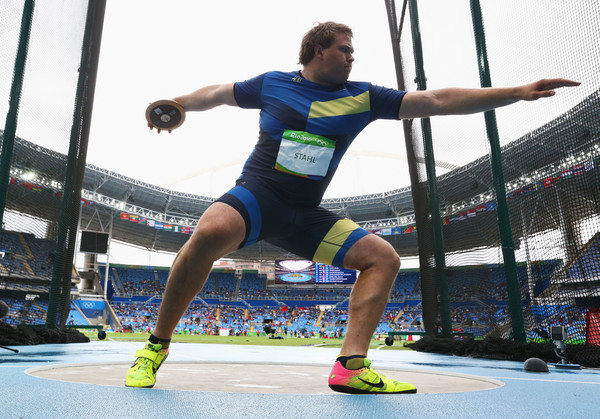 Swedish discus thrower Daniel Stahl took today the world lead with a massive 68.72m throw from SWE Championships held in Sollentuna. Daniel improved his previous PB by almost 2 meters (66.92m).
You can see video of the throw from SweThrows Facebook page.
Axel Härsdedt won the silver medal with 63.49m, followed by Benn Harradine 62.20m and Niklas Arrhenius 61.21m.
All together there are only 5 guys in the world this season, who have thrown over 68m - Daniel Stahl 68.72m, Christoph Harting 68.37m, Piotr Malachowski 68.15m, Robert Harting 68.04m and Fedrick Dacres 68.02m.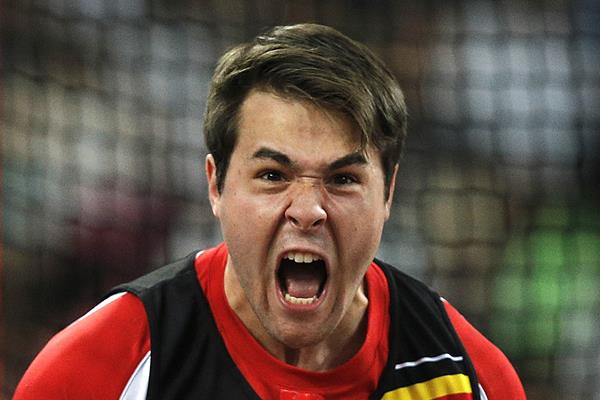 Discus throwers continued their Diamond Race in Lausanne, Switzerland. Philip Milanov won the meet with 65.61m, he was followed by Lukas Weisshaidinger 64.84m, Zoltan Kövago 64.52m, Robert Harting 63.12m, Robert Urbanek 62.83m, Piotr Malachowski 62.46m, Gerd Kanter 62.03m and Martin Kupper 61.93m. Surprisingly Rio bronze medalist Daniel Jasinski managed just 60.79m and 9th position.
After Lausanne, Piotr Malachowski has a massive lead at Diamond Race with 42 points and he is followed by Robert Urbanek 25 and Philip Milanov 22 points. Last Diamond League for discus guys will be held in Brussels on 9th September.