European Throwing Cup Winter is held this weekend in Leiria Portugal - and on the first day, men discus were held. Conditions were superb to throw discus - there was many PB improvements and an amazing competition overall. Martin Kupper won the meet with a new PB and WL of 66.67m.
Second was Andrius Gudzius with 65.51m, third Viktor Butenko 65.44 - all three guys achieving the world championships qualifying mark. Congratulations.
Apostolos Parellis from Cyprus had an amazing 65.04m and 4th position, Axel Härstedt from Sweden wth a new PB 64.69m and fifth position. They were followed by Ercüment Olgundeniz 63.07m, Philip Milanov 62.88m, Erik Cadee 62.30m, Nikolay Sedjuk 62.12m.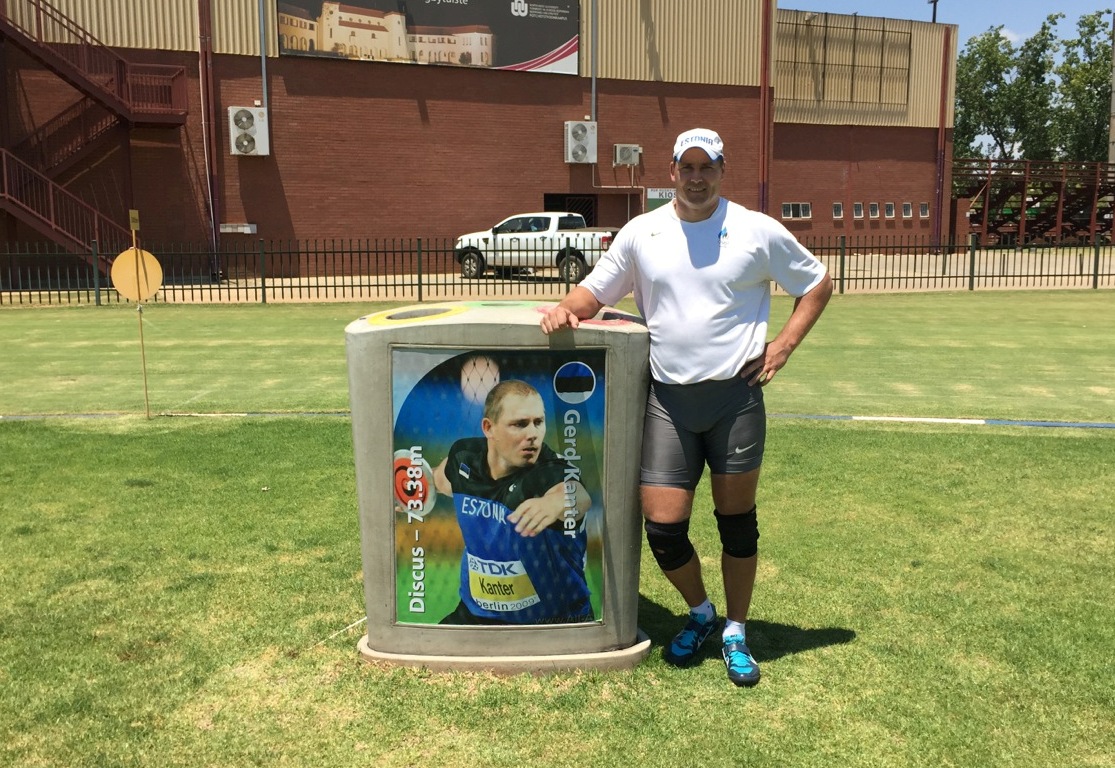 Gerd Kanter was in a 3-week camp in Potchefstroom, South Africa. Together with a training partner Märt Israel and coach Indrek Tustit, they had a successful camp. Here are few videos from South-Africa.