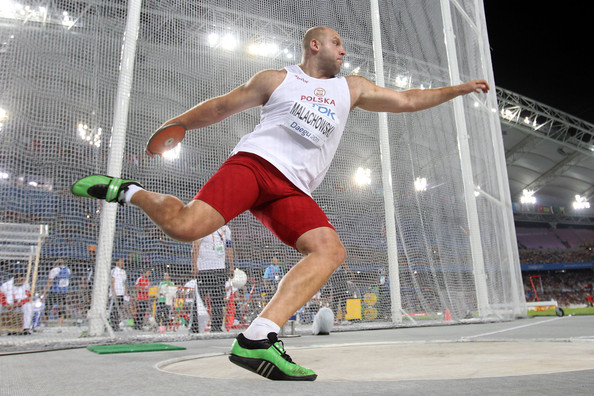 Piotr Malachowski won the Diamond League meet in London with a 3rd round 67.35m. Martin Wierig and Estonian Gerd Kanter were really close. They achieved 66.60m and 66.29m.
It was a very high level competition - Erik Cadee 65.37, Ehsan Hadadi 64.88m, Brett Morse 64.85m, Frank Casanas 64.19m, Vikas Gowda 63.49 and Virgilijus Alekna 62.94m.
Piotr Malachowski is now leading the Diamond Race with 10 points, Harting 2nd with 8 points and Kanter third also with 8 points.