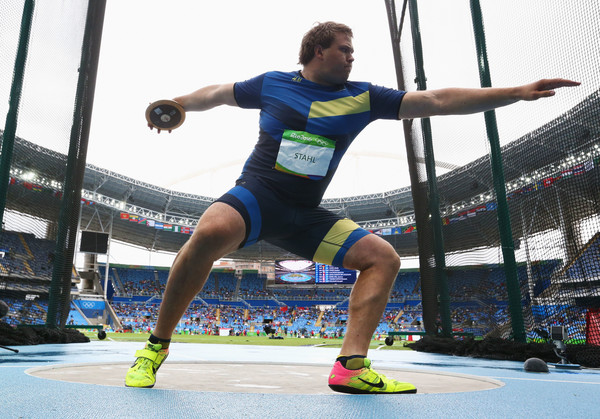 Swedish discus thrower Daniel Stahl took today the world lead with a massive 68.72m throw from SWE Championships held in Sollentuna. Daniel improved his previous PB by almost 2 meters (66.92m).
You can see video of the throw from SweThrows Facebook page.
Axel Härsdedt won the silver medal with 63.49m, followed by Benn Harradine 62.20m and Niklas Arrhenius 61.21m.
All together there are only 5 guys in the world this season, who have thrown over 68m - Daniel Stahl 68.72m, Christoph Harting 68.37m, Piotr Malachowski 68.15m, Robert Harting 68.04m and Fedrick Dacres 68.02m.