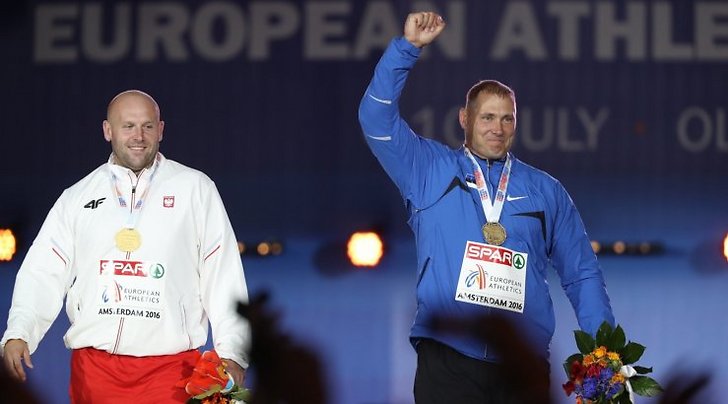 European Championships final was held today in Amsterdam. Piotr Malachowski took the title with 67.06m.
Young Belgian thrower Philip Milanov took silver with 65.71m and third was the legendary Gerd Kanter with 65.27m. And that was 11th championships medal for Gerd Kanter - surpassing another legend Virgilijus Alekna in this list, who has 10 championships medals.
4th was Christoph Harting 65.13m, 5th Daniel Stahl 64.77m, 6th Zoltan Kövago 64.66m, 7th Martin Kupper 63.55m and 8th Daniel Jasinski 63.35m.
Congratulations!